Please read these terms and conditions thoroughly before proceeding with registration with us as these Terms and Conditions regulate your use and affect your legal rights and liabilities.
Heat The Home, takes no responsibility for any issues which may arise from the companies, or contractors which you have been referred to.
Our aim is to help put you in touch with suitable contractors so that you can receive a free no-obligation survey from them to provide the service that you require. By registering on the Website with your details and requirements, we will pass your details to appropriate Contractors so they can contact you to provide a free no-obligation survey.
Our sites contain links to third party sites which are not subject to this privacy policy. We recommend that you read the privacy policy of any such sites that you visit.
Information Collected
Personal information is collected by Heat The Home. References in this privacy policy to "HTH", "we", "us", "our" or similar refer to HTH operating the relevant website and references to "HTH sites" refer to any of our websites from which you have accessed this privacy policy
Company: 
Registered Office: 
Registered Number:
We collect personally identifiable information about you (your "Data") through: – the use of enquiry and registration forms
– the provision of your details to us either online or offline.
The elements of your Data that we collect may include:
– Name
– Company name
– Home address and phone number
– Mobile telephone number
– E-mail address
– Date of birth
– Household income
– Housing Benefits data
– Property information
– Personal situation
We may also collect information that we request from you regarding your use of our service or that we collect automatically about your visit to our sites. Please see our cookies policy below.
Use and Disclosure of Personal Information
We use your Data for purposes which may include:
– processing grant applications
– passing on to approved installers on our network
– providing our users with a personalised service
– processing orders, registrations and enquiries
– conducting market research surveys
– allowing users to participate in interactive features of our service, where they choose to do so
– providing reports to our customers
– providing you with information about products and services we offer (if you agree to receive such information)
– monitoring compliance with our Terms and Conditions and Copyright Policy See our Cookies Policy for more details.
If you wish to receive information about HTH sites products or services or from other carefully selected organisations about products or services they offer, please indicate your preferences using the consent boxes when providing us with your Data. We may also disclose your information to business partners and to third party suppliers we engage to provide services which involve processing data on our behalf, successors in title to our business or in accordance with a properly executed court order or as otherwise required to do so by law. We reserve the right to fully co-operate with any law enforcement authorities or court order requiring or requesting us to disclose the identity or other usage details of any user of our sites.
We also use information in aggregate form (so that no individual user is identified by name):
– to build up marketing profiles
– to aid strategic development
– to audit usage of the site. We use technology on the registration and manage my account pages of some of our websites, which may record user movements, including page scrolling, mouse clicks and text entered. It will not record financial information such as credit or debit card details. The data we collect in this way helps us to identify usability issues, to improve the assistance and technical support we can provide to users and is also used for aggregated and statistical reporting purposes.

Security Policy
HTH has appropriate measures in place to ensure that our users' Data is protected against unauthorised access or use, alteration, unlawful or accidental destruction and accidental loss. User Data may be transferred outside GH to installers, or third partys such as fulfilment houses but they will act only on our instructions to provide the services required.
Transfer of Data
The Internet is a global environment. Using the Internet to collect and process personal data necessarily involves the transmission of data on an international basis. Therefore, by browsing HTH sites and communicating electronically with us you acknowledge and agree to our processing of personal data in this way. By agreeing to our transfer of your Data to third party organisations for them to send/contact you with details of products and services offered (as detailed above) you are deemed to provide your consent to any transfer of your Data to organisations based outside the European Economic Area.
User Access and Control of Data
If you wish to amend any of the Data which we hold about you, or update your marketing preferences, please contact info@heatthehome.co.uk In accordance with the Data Protection Act 1998, you may request a copy of the personal information we hold about you by contacting the Privacy Officer by e-mail at info@heatthehome.co.uk. We may charge the statutory allowable fee for provision of this information.
Can a website user block cookies?
Can a website user block cookies?
Cookies help you to get the most out of our websites. The first time you accessed our website you should have seen an overlay which explained that by continuing to access our site, you are consenting to our use of cookies. However, if you do wish to disable our cookies then please follow the instructions on our "How to Manage Cookies" section below. Please remember that if you do choose to disable cookies, you may find that certain sections of our website do not work properly
How to manage cookies
Google Chrome
– Click the wrench icon on the browser toolbar
– Select Settings
– Click 'Show advanced settings'
– In the "Privacy" section, click the 'Content settings' button
– To enable cookies in the "Cookies" section, pick 'Allow local data to be set', this will enable both first-party and third-party cookies. To allow only first-party cookies pick 'Block all third-party cookies without exception'
– To disable cookies, in the "Cookies" section, pick 'Block sites from setting any data'

Microsoft Internet Explorer 6.0, 7.0, 8.0
– Click on 'Tools' at the top of your browser window and select 'Internet Options'
– In the options window navigate to the 'Privacy' tab
– To enable cookies: Set the slider to 'Medium' or below
– To disable cookies: Move the slider to the top to block all cookies
Mozilla Firefox
– Click on 'Tools' at the browser menu and select 'Options'
– Select the Privacy panel
– To enable cookies: Check 'Accept cookies for sites'
– To disable cookies: Uncheck 'Accept cookies for sites'
Opera
– Click on 'Setting' at the browser menu and select 'Settings'
– Select 'Quick Preferences'
– To enable cookies: check "Enable Cookies"
– To disable cookies: uncheck "Enable Cookies"
Safari on OSX
– Click on 'Safari' at the menu bar and select the 'Preferences' option
– Click on 'Security'
– To enable cookies: In the 'Accept cookies' section select 'Only from site you navigate to'
– To disable cookies: In the 'Accept cookies' section select 'Never'
All other browsers, Please look for a "help" function in the browser or contact the browser provider.
We help qualifying home owners, private tenants and landlords to access Government backed home efficiency grants.
We also assist private paying customers too, by helping them to compare and get great deals on boiler replacement quotes.

Heat The Home provide energy solutions to your home. Heat The Home work with Installers who are qualified by MCS, Gas Safe & TrustMark endorsed.

Remember, this service is 100% free to use. We do not charge you for the application, there is no obligation to proceed.
"Very helpful and fast at responding to our enquiry. Excellent service."
"Great to talk to listen to your needs very quick reply overall outstanding."
"Customer service team really helpful and give great advice. Thank you!"
Keep up to date with the latest news & guides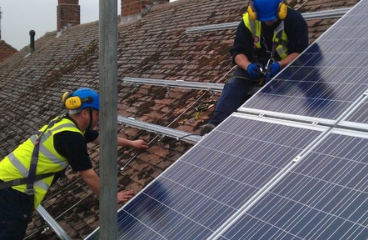 A guide to Solar & Solar Battery Storage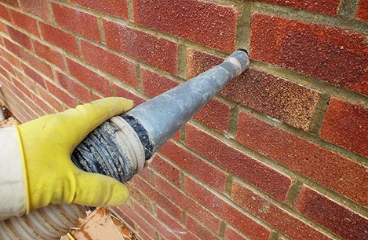 Cavity Wall Insulation Guide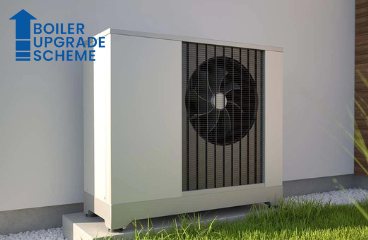 All you need to know about the Boiler Upgrade Scheme