External Wall Insulation (EWI)
External Wall Insulation (EWI) helps reduce the heat loss and improves the comfort of your property. It can help to save up to £350 per year on your energy bills.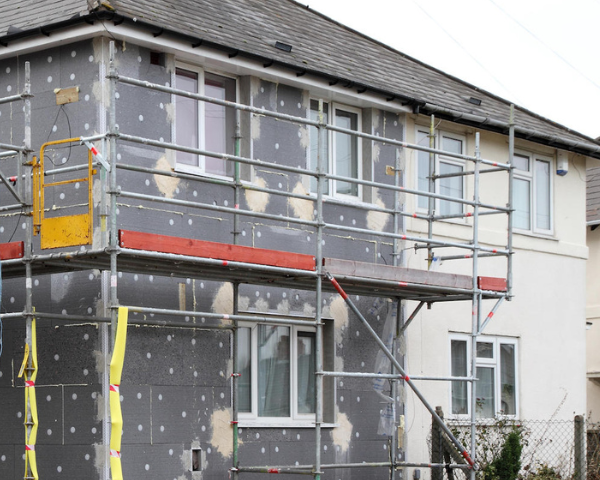 About 35% of all heat loss from UK homes takes place through external walls. Most homes built before 1920 have solid walls.
Solid walls are usually notoriously bad for retaining heat, typically allowing twice as much heat to escape as cavity walls.
Solid walls can usually be insulated either by applying high density insulation material internally, externally or both.
If you're unsure whether your walls have a cavity in them you can usually check by either looking at the pattern of bricks or by measuring the thickness of the walls next to a door or window. If the thickness of the wall is 260mm or greater, the wall probably has a cavity. If the brickwork is exposed, look at the brick pattern. If the bricks are all oblong, laid end-to-end then the wall is likely to have a cavity. If some of the bricks are laid with the square end facing, the wall is likely to be solid. If the wall is stone, it is likely to be solid.
The Energy Saving Trust estimates that an annual saving of £460 is achieved on an average detached house in the UK.
We help qualifying home owners, private tenants and landlords to access Government backed home efficiency grants.
We also assist private paying customers too, by helping them to compare and get great deals on boiler replacement quotes.

Heat The Home provide energy solutions to your home. Heat The Home work with Installers who are qualified by MCS, Gas Safe & TrustMark endorsed.

Remember, this service is 100% free to use. We do not charge you for the application, there is no obligation to proceed.
"Very helpful and fast at responding to our enquiry. Excellent service."
"Great to talk to listen to your needs very quick reply overall outstanding."
"Customer service team really helpful and give great advice. Thank you!"
Keep up to date with the latest news & guides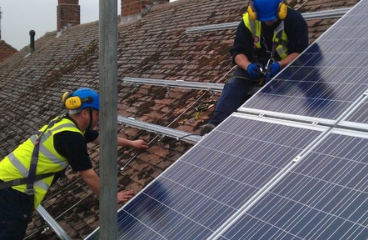 A guide to Solar & Solar Battery Storage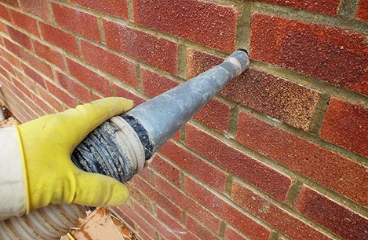 Cavity Wall Insulation Guide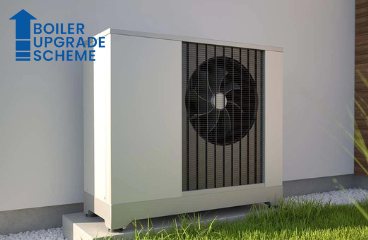 All you need to know about the Boiler Upgrade Scheme