Air Source Heat Pumps (ASHPs) are a renewable heating solution that generates heat from the air outside. This can heat both your home & hot water.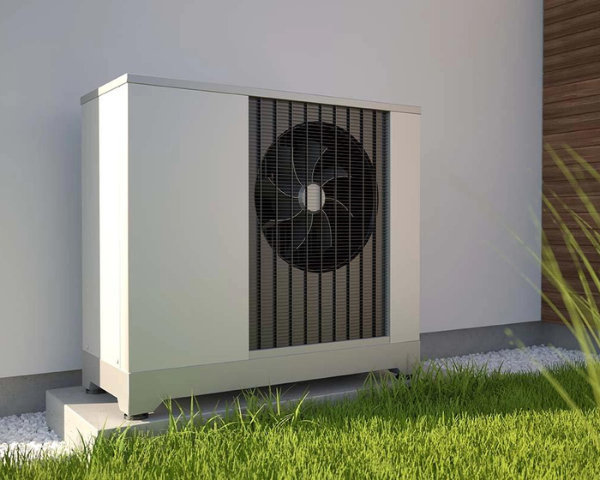 What are Air Source Heat Pumps?
Air Source Heat Pump (ASHPs) are an excellent and low maintenance solution to produce your own heat, reduce carbon emissions and save money on your home heating costs.  They work in a similar way to a fridge or air conditioning system, the difference being is that they actually produce warm air.
Air source heat pumps run using electricity, but with up to a 300% efficiency rating. Compare this to the average 90% rating of a new boiler, or older boilers which can be as low as 60%, and you'll quickly realise why air source heat pumps are a popular way to heat your home. 
How do Air Source Heat Pumps work?
Air Source Heat Pumps (ASHPs) are installed outside of your property, normally by the side or rear of the building. They absorb heat from the outside air, which is increased using a compressor, before being ready to be released into your home.
There are two types of air source heat pumps, air to water and air to air. The type of heat distribution system you need will be determined by the unit that you choose. Air to water units transfer the heat by pumping liquid through pipes to radiators or underfloor heating. The benefit of an air to water system is that it will produce hot water in addition to heat. Air to air systems generate warm air directly from the unit. This is then circulated around your home via ducting and fans.
When installing air source heat pumps, it is very important to make sure your property is insulated. A well insulated building significantly reduces heat loss through walls, floors and the roof. If heat is easily escaping the building, the air source heat pump will need to work twice as hard to generate more heat to replace that what is lost.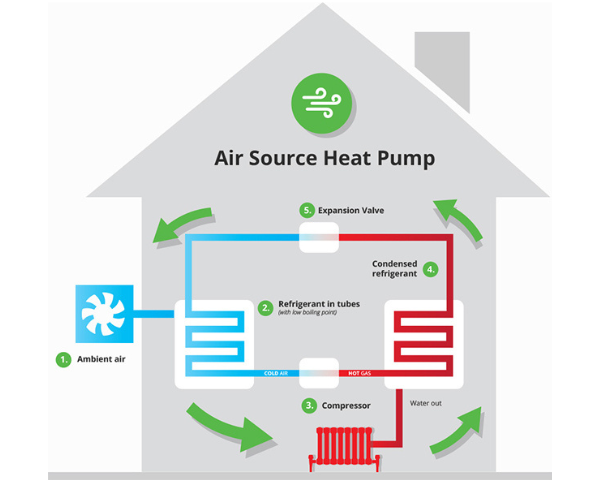 We help qualifying home owners, private tenants and landlords to access Government backed home efficiency grants.
We also assist private paying customers too, by helping them to compare and get great deals on boiler replacement quotes.

Heat The Home provide energy solutions to your home. Heat The Home work with Installers who are qualified by MCS, Gas Safe & TrustMark endorsed.

Remember, this service is 100% free to use. We do not charge you for the application, there is no obligation to proceed.
Arrange a free no obligation quote today
"Very helpful and fast at responding to our enquiry. Excellent service."
"Great to talk to listen to your needs very quick reply overall outstanding."
"Customer service team really helpful and give great advice. Thank you!"
Keep up to date with the latest news & guides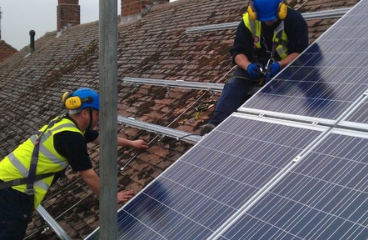 A guide to Solar & Solar Battery Storage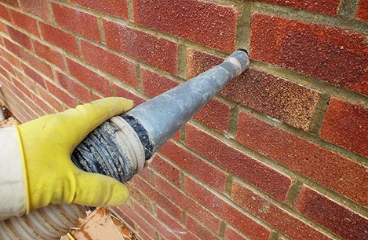 Cavity Wall Insulation Guide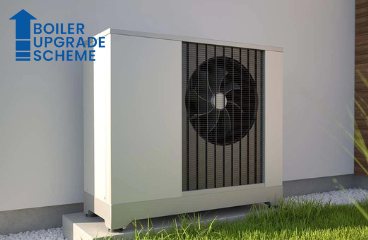 All you need to know about the Boiler Upgrade Scheme